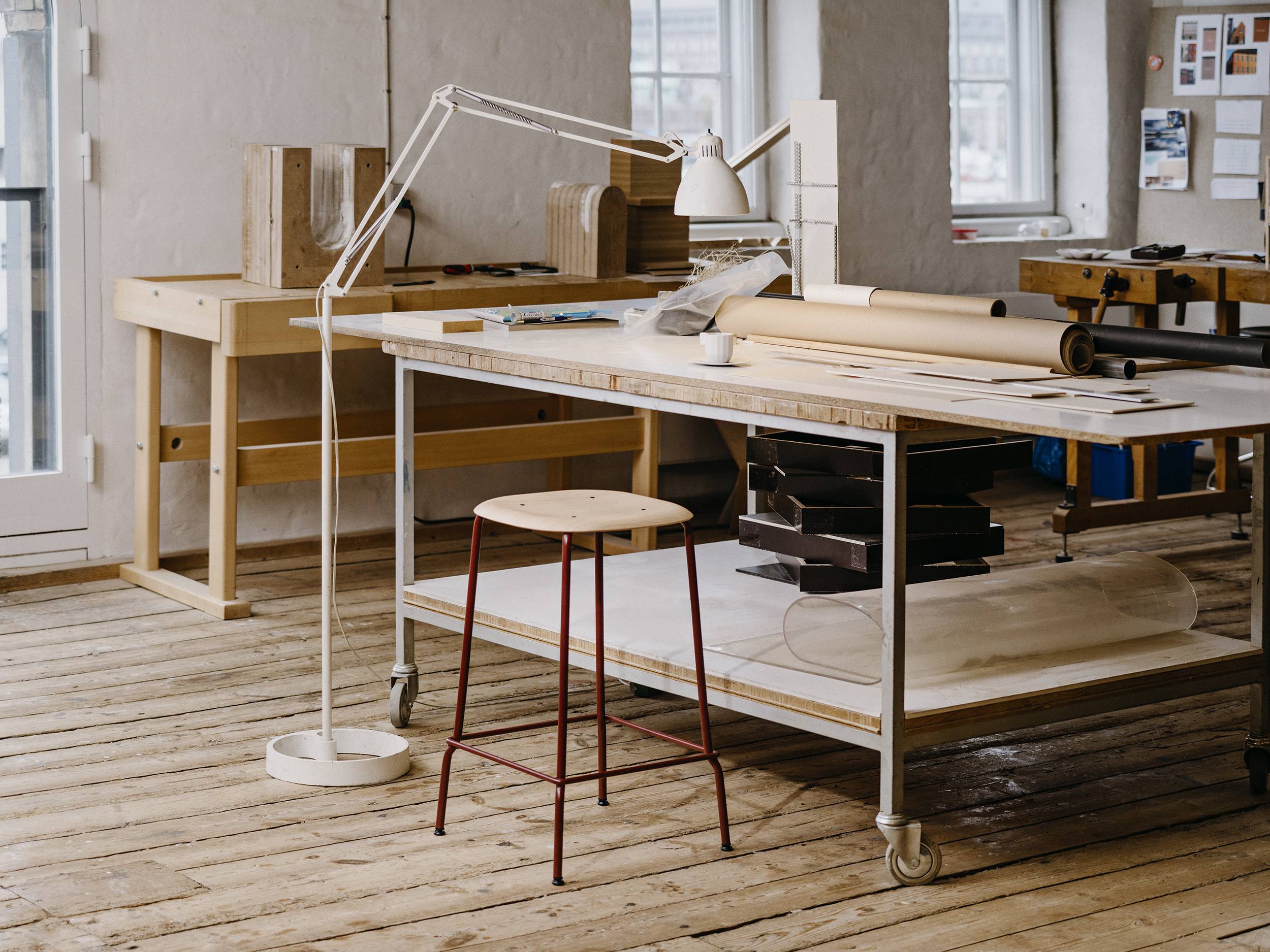 Shipping & Returns
1. Shipping
Fast delivery is important. After all, time is precious. Both for you and for us. We give some tips to make the delivery as smooth as possible.
Small furniture and accessories are sent standard at Nordic House with parcel service (Bpost, PostNL, DPD or DHL). After processing the order you will receive a track-and-trace code by email. This allows you to track the status of the package.
We offer free shipping from 35 euros. 1 offer to the delivery address is included in the price. Afterwards, the package will be taken to a nearby collection point (if available). If not, the package will be sent back to our warehouse and you can always pick it up in our store (Belfortstraat 8, 9000 Gent).
When ordering large furniture (sofa, table, cupboard arrangements,...) you will be informed as soon as the order has arrived in our warehouse. At that moment you will receive an online agenda from us in which you can choose a delivery time. At that time, make sure to check whether the details before delivery are correct. Be sure to let us know in time if adjustments are necessary.
Deliveries always take place from Monday to Friday, on the ground floor of the delivery address. When delivering furniture, we ask that you always provide a smooth passage to the relevant room. If the delivery has to take place on a different floor than on the ground floor, there are several options available:
Via the interior elevator
If the indoor lift can be used, we ask to ensure that it is easily accessible and that the dimensions of the packaging are checked in advance. These dimensions can be provided by us on simple request.
through the stairs
Deliveries via stairs must always be communicated in advance when placing the order so that we can take this into account. For delivery via a staircase, 2 people are always required. You must provide protection for the walls and stairs yourself. The decision whether the stairs is suitable is always the final responsibility of the delivery crew in consultation with the person in charge of Nordic House.
Via a ladder lift
Delivery using a ladder lift is possible. You can either make an appointment yourself with an external company or Nordic House can do this for you. It may be necessary to apply for permission to place signs for the intake of public space. This can only be requested by the resident himself.
For security reasons, no payments are accepted during delivery. Payments can always be made in the store with Bancontact, VISA or Mastercard, or by bank transfer. In case of transfer, you will receive a transfer form from us by e-mail prior to delivery. If the processing of the payment has not yet been registered, we will request proof of payment by e-mail.
We always try to deliver at the agreed time. However, we also depend on various external factors such as traffic jams, road works or unforeseen circumstances. Our driver will then always contact you by telephone to inform you of this.
If you have any problems with the delivery of your package, please do not hesitate to contact us.
2. Returns
Do you want to return your order in whole or in part, for example because a product does not meet your expectations? No problem. Below you can find all the information to handle that smoothly.
There are 3 options to return your order:
2.1 Send your return with a parcel service
You can return your item to us by post. This can be done via bPost (Belgium), PostNL (Netherlands), DPD, DHL or another company of your choice. Our address details can be found at the bottom of this page.
2.2 Collection
Large or fragile items
We can also collect items that we have delivered to you with our own delivery service. This also applies to fragile items that can easily be damaged during transport. The minimum costs for this are €50 if it concerns 1 item. If you want to return more than 1 item via our delivery service, that is of course possible. However, the costs for this can be higher than the minimum delivery cost of €50. These costs will be discussed in consultation with you.
We are obliged to withhold part of the value of the product if a product contains such traces of use that we can no longer sell it as new. We consider items that are undamaged and unused and in the original packaging as new.
Assembled items
The assembly costs that we charge when we assemble an item are excluded from the right of withdrawal. This means that when returning items assembled by us, the assembly costs will always be charged effectively and will therefore not be refunded. If you want us to collect the assembled item, in addition to the paid assembly costs, we also pay the costs for collecting your item. When you personally return an assembled item to our warehouse, only the assembly costs will be charged.
2.3 Returns in store
Do you wish to return an order in the store? This is certainly possible! After the return you will receive the amount back in the same way as you paid. You can always request additional information about money refunds.
Return address small packages pak
Nordic House
Belfortstraat 8-12
9000 Ghent
Belgium
Return address warehouse
Nordic House
ECA building 801 gate R04
Trieststraat 38
9960 Assenede
Belgium
3. Return Policy
Return period
After receipt of your item(s), it is possible to cancel your purchase within a period of 14 days, without explicit statement of reason. The withdrawal period expires 14 days after the day on which you, or a third party designated by you (not the carrier), physically receive the order. If you decide to revoke the agreement within 14 days of receipt, you must report this to us. After this notification, you must return the goods immediately or hand them over to us in person. Return items within the period of 14 days; are you on time.
Return shipping liability retour
Nordic House is not liable for damage or loss of returns. Returning items and the associated risks are always the responsibility of the customer. To avoid problems, always try to request a tracking code from the post and keep it well. If you do not want to take any risks, you can still return your items in the store.
Depreciation return shipment
If the goods show signs of use that go beyond what is necessary to determine the characteristics and functioning of the items, we are obliged to apply a reduction in value for which you as a customer are liable.
Received defective or wrong item
You can contact our employees, during the opening hours of the store, if you have received wrong or defective items after your purchase. We will then send you a return label by e-mail, with which you can return the package to us free of charge.
Returning business orders
If you wish to return a business order, please contact us via our details that you can find at the bottom of the page. Returning business orders is only possible in mutual consultation. Contact us to discuss all options.
Exclusion right of return
Items that are custom-made or ordered specifically for you, such as upholstered seating furniture, tables in specific finish, ... cannot be returned.
4. Fees and Money Back
Return costs
The costs for returning items are always for the customer. Only when you have received defective or wrong items are the costs for Nordic House.
Money back
As a customer, you are entitled to a full refund of the purchase price if you return an item on which no traces of use can be found. The refund will be made no later than 14 days after notification of the withdrawal. Nordic House has the right to withhold the refund until we have received the items in our store.
5. Status of your return
You will always receive a confirmation email when we have received your return.
Any questions about returning an item? Our employees are always available during the opening hours of the store for any further questions.
Stories

The Scandinavian Way of Life
24

Jul

The Shelf is Frama's herinterpretatie van de Deense klassieke legplank uit het midden van de 20e eeuw. Dit tijdloze houten rekkensysteem is verkrijgbaar in verschillende breedtes, dieptes en afwerkingen.

16

Jul

Hou je van kleur in de keuken maar zijn felgekleurde keukenkasten net iets te beangstigend voor jou? Begin dan klein en voeg subtiele kleuraccenten toe aan de hand van onderstaande keukenaccessoires. Het zit hem steeds in de details!
Instagram

Eat, live, work nordic