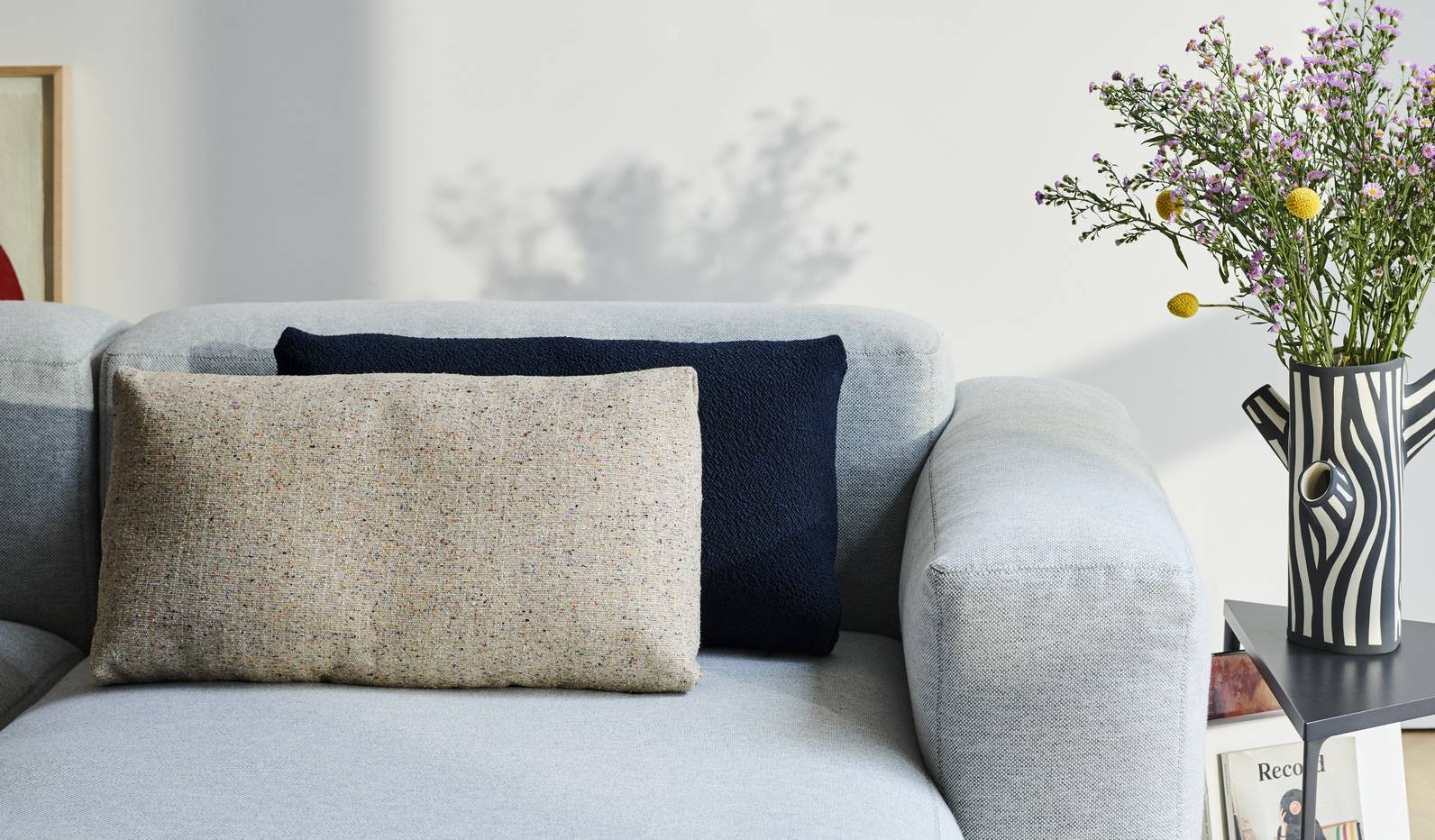 -15%

Favoriten

Add to cart

8,00 6,80

-20%

Favoriten

Add to cart

3.370,00 2.696,00

-20%

Favoriten

Add to cart

3.370,00 2.696,00

-31%

Favoriten

Add to cart

13,00 8,99

Vind je het juiste artikel niet?

Spreek ons aan via de chat, stuur ons een e-mail of bel ons!

-20%

Favoriten

Add to cart

4.410,00 3.528,00

-30%

Favoriten

Add to cart

5.819,00 4.070,00

-40%

Favoriten

Add to cart

8.130,00 4.878,00
HAY was founded in 2002, and within a year the company launched its first furniture collection at the international furniture fair IMM in Cologne. This marked the beginnings of the international ambition that HAY has pursued over the past decade: creating durable quality furniture at affordable prices to allow as many people as possible to enjoy excellent design.
HAY looks back with pride at the age of Danish Modern, where quality, craftsmanship and humanistic design put Denmark on the global map, and we look with excitement to the future as we explore the current possibilities inherent in new technologies, new materials and new ways of living with furniture. Our world is constantly changing, and our habits and our need for flexibility change with them.
We consider it our principal task to provide functional answers to functional needs. Answers that are translated into meaningful and authentic products that have a long life span and are available at a democratic price. To achieve this goal, we work with some of the world's leading designers, both the up-and-coming and the more established, who deliver innovative, quirky and unconventional ideas that can be translated into innovative form.
In 2005, HAY launched an accessory line with selected products found around the world. These products had an original story and were perfect for both the modern workplace and private homes. This is the standard we are still aiming for in the development of our own accessories, ranging from paper articles, storage solutions and tableware to textiles, small furniture pieces and blankets, which we create in cooperation with international designers and our own in-house design team.
Today, HAY is a global corporation that employs hundreds of people in countries around the world, and we take pride in this achievement. We are inclusive where it is possible and establish sustainable workplaces where it makes sense. 
Today, HAY has retailers in most countries as well as flagship stores in Europe and Asia.
At the heart of everything that HAY does is the notion that contemporary design should spring from a good idea, innovative technology and quality materials in combination with joyful, straightforward and uncomplicated aesthetics.