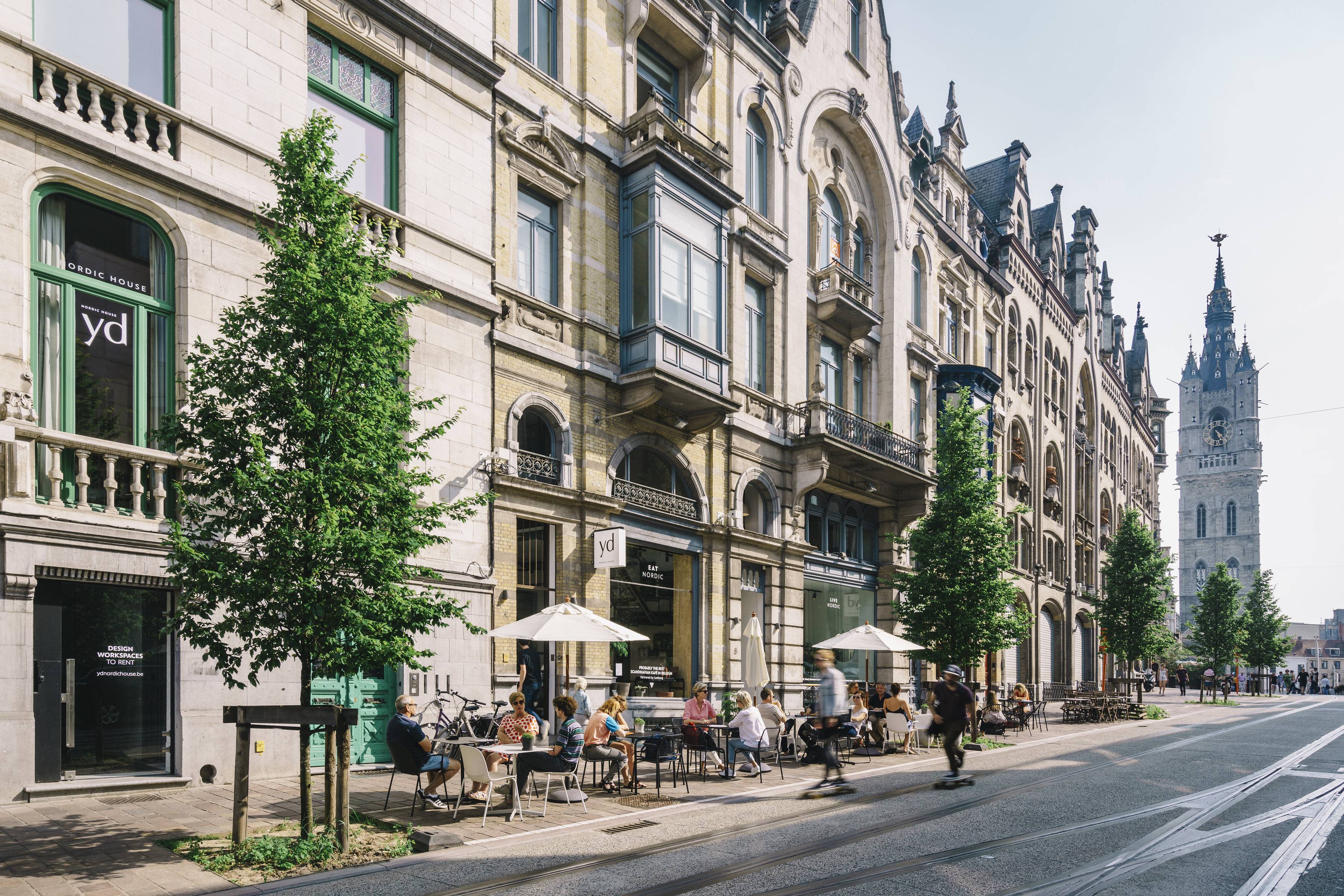 yd nordic house believes in the Scandinavian way of life (hygge!) and everyone can enjoy this. The concept of yd nordic house is based on three pillars: Live, Eat and Work. 
The design shop (Live) immerses you in Nordic atmospheres with a selection of furniture and accessory brands such as Hay, Muuto, &Tradition, Woud, Skagerak, Kristina Dam, etc. You can see how versatile that Scandinavian design is in the model apartment where Nordic design and the grandeur of the building go hand in hand. 
The cozy Kafé (Eat) is the place to relax: you eat smørrebrød or äpelpaj, with coffee in cozy mugs. Fancy a good Nordic drink (Voss water, Oslopolitan cocktail)? Also possible! Finally, for those looking for a meeting or conference place: the office space (Work) is comfortably and comfortably furnished.
Stories

The Scandinavian Way of Life
24

Jul

The Shelf is Frama's herinterpretatie van de Deense klassieke legplank uit het midden van de 20e eeuw. Dit tijdloze houten rekkensysteem is verkrijgbaar in verschillende breedtes, dieptes en afwerkingen.

16

Jul

Hou je van kleur in de keuken maar zijn felgekleurde keukenkasten net iets te beangstigend voor jou? Begin dan klein en voeg subtiele kleuraccenten toe aan de hand van onderstaande keukenaccessoires. Het zit hem steeds in de details!
Instagram

Eat, live, work nordic