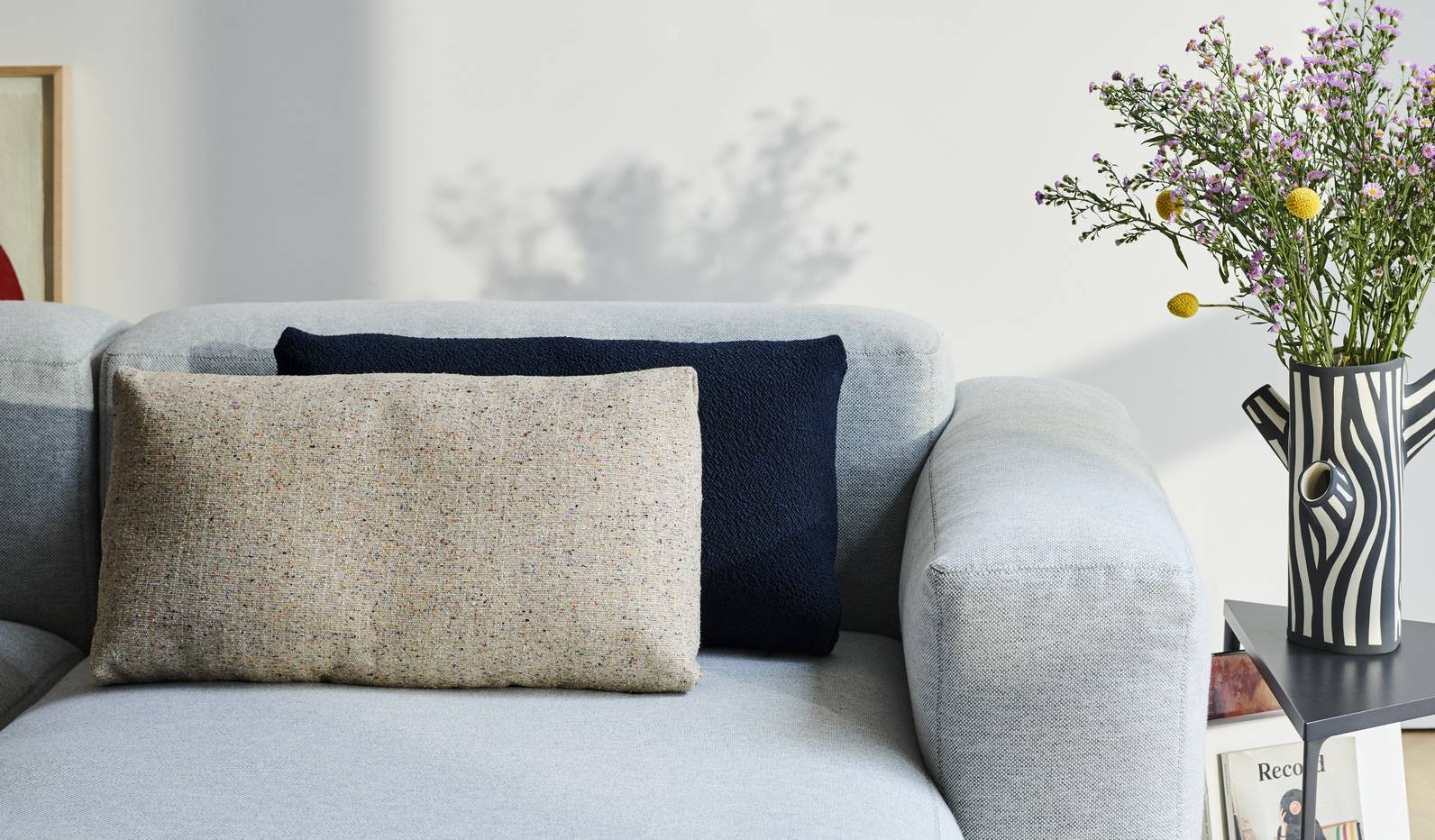 Vind je het juiste artikel niet?

Spreek ons aan via de chat, stuur ons een e-mail of bel ons!
Sculptural & Nordic Minimalism
The major lines in all designs from Kristina Dam Studio are simple and graphic. To this we add a high level of detail and craftsmanship. Furnitures from Kristina Dam Studio are all made from natural materials. We believe that mastering the monochromatic palette enable us to create timeless and enduring designs. Distinct and beautiful - simplicity with an attitude. This philosophy rests on the shoulders of great Danish designers and is our take on Nordic Minimalism. 
Honest materials
We only use honest, genuine, natural and carefully selected materials – and we treat them with respect. Our oak is raw and lightly sanded, the leather is soft and unprocessed. Our entire production is European and all materials used are local. Our love of good materials is part of our Nordic design inheritance – a legacy we take very seriously.
Nordic minimalism
The major lines in our design are simple and graphic. To this we add a strong level of detail and craftsmanship. Our furniture pieces are assembled with spigot joints and dowels and produced in natural materials. This philosophy rests on the shoulders of great Danish designers and is our take on Nordic minimalism. You'll find the same love for details in all of your products.
Sculptural approach
We want all our pieces to add something to the room – give it character and attitude. That's why our approach is sculptural and inspired by Japanese details, graphic Bauhaus art and the unpretentious way artists treat materials. With each collection we launch a new sculpture, but the sculptural quality is always keynote in all our work.
Kristina Dam graduated from The Royal Danish School of Fine Arts, Architecture and Design in Copenhagen. In her designs you will find her great love for architecture and minimalistic graphic lines.
Everything originates from Kristina's passion for design and art. She will find her inspiration when travelling, browsing Pinterest, blogs, Instagram and talking to people.
Her first product – a series of limited edition illustrations – quickly became a favorite in Scandinavian design stores, magazines and homes. 
Today Kristina Dam Studio has developed into a design powerhouse of furniture and accessories sending out two collections every year and collaborate with talented upcoming and established designers.
Kristina Dam Studio was founded by graphic designer and architect Kristina Dam in January 2012. Kristina Dam Studio has a mission of making art and interior merge, both in furniture, art prints, illustrations and sculptures. 
Nothing short of stunning 
– every piece is made from strong materials ensuring longevity and durability. Sophisticated, aesthetically beautiful and easy to fit into any space or home adding a unique and bold statement to the interior.
You can buy Kristina Dam designs online in our webshop or in one of our showrooms.